"Red Cliff 2" makes battle plans for Asia
http://varietyasiaonline.com/content/view/7516/
Taiwan blockbuster "Cape No.7" hits Hong Kong
http://www.cctv.com/program/cultureexpr ... 2715.shtml
'Desires of the Heart' Premieres amidst Cast Dispute Rumors
http://english.cri.cn/3086/2008/11/19/1261s425277.htm
'My So Called Love' Premieres in Taiwan
http://asianfanatics.net/forum/-My-So-C ... 00936.html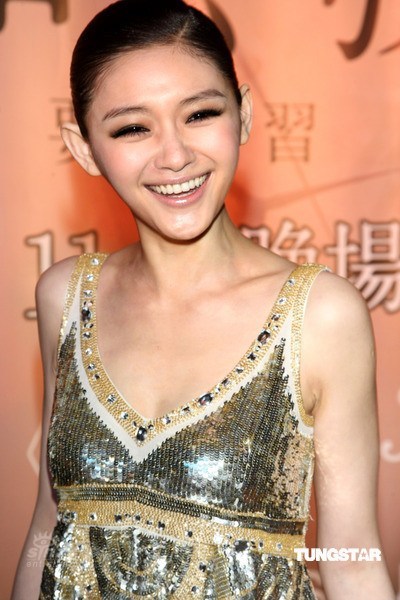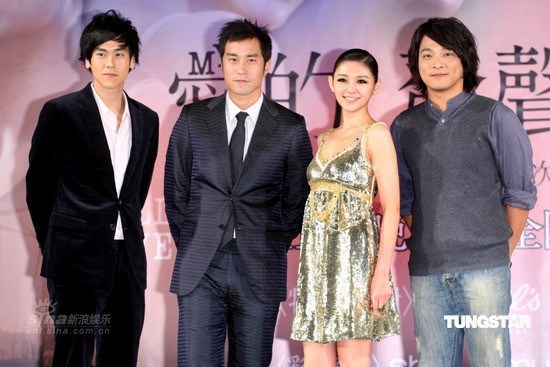 http://ent.sina.com.cn/m/c/2008-11-18/23122256474.shtml
Fit Lover
Karena Lam, Fan Wei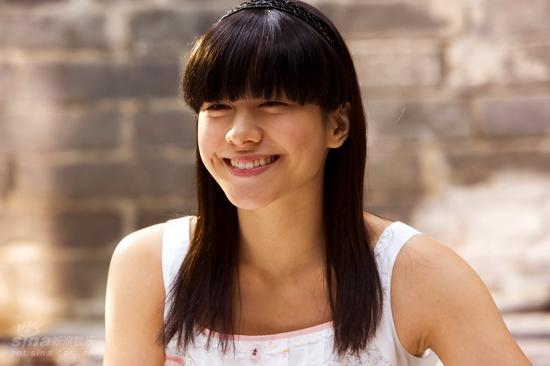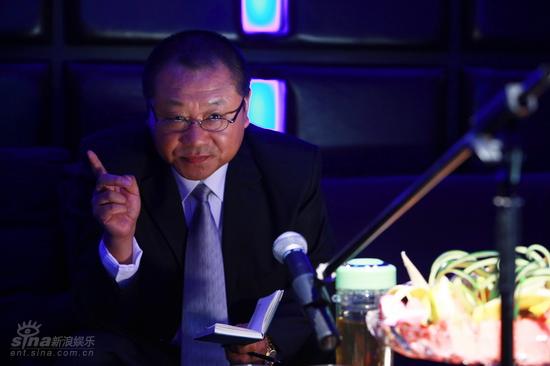 Alec Su, Huang Bo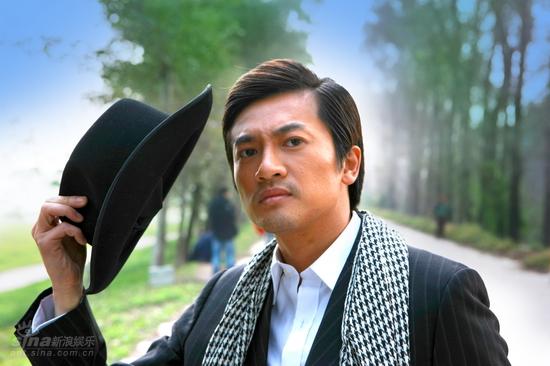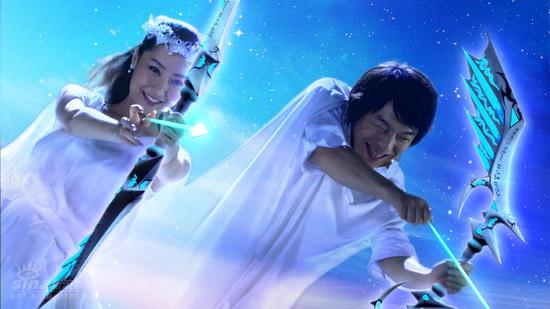 http://ent.sina.com.cn/m/c/2008-11-19/08532256876.shtml
Beggar So's Chiu Man-Cheuk and Jay Chou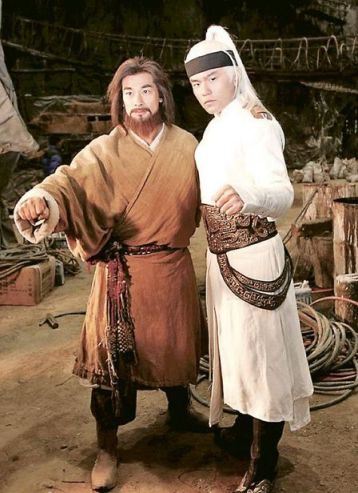 http://ent.sina.com.cn/m/c/2008-11-19/09442256932.shtml
Beggar So set photos
Largest indoor set includes village in the mountains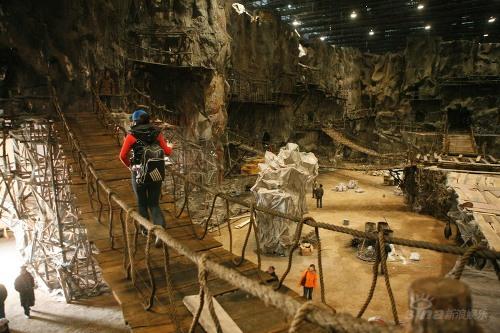 http://ent.sina.com.cn/m/c/2008-11-19/04372256687.shtml
China's veteran SHAOLIN star Gordon Liu in CHANDNI CHOWK
http://www.glamsham.com/movies/scoops/0 ... 110804.asp
Sam Lee attending the Taiwan premiere of The Fatality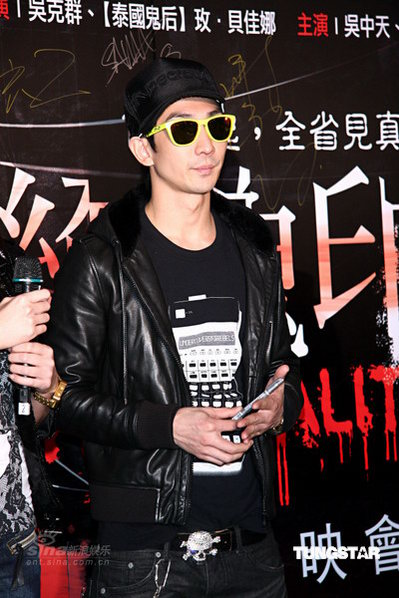 http://ent.sina.com.cn/m/c/p/2008-11-19 ... 7008.shtml
Charlene Choi is more nervous performing a musical show than doing an concert
http://asianfanatics.net/forum/Charlene ... 00622.html
Eric Tsang denied losing half of his family assets
Problem with Beijing artists management company
http://asianfanatics.net/forum/Eric-Tsa ... 00528.html
Charlie Yeung picks rubbish up to protect the environment
http://asianfanatics.net/forum/Charlie- ... 00527.html
Michelle Reis Feeling very Bridal
http://english.cri.cn/3086/2008/11/19/1321s425264.htm
Three Kingdoms actress Zhao Ke dubbed 'Little Michelle Reis'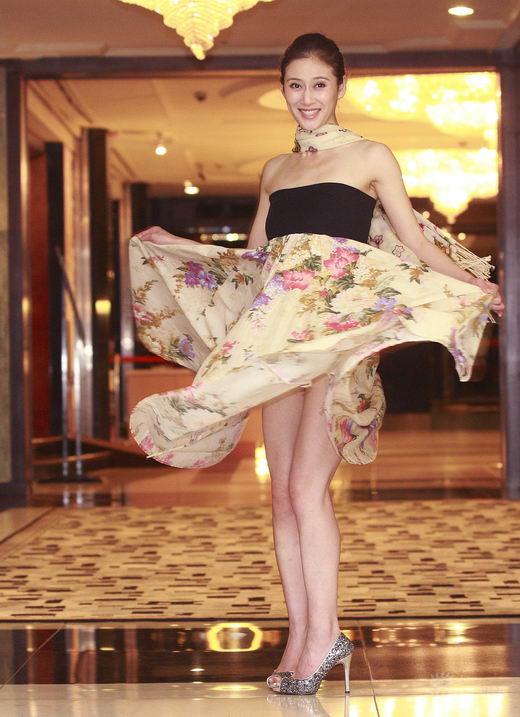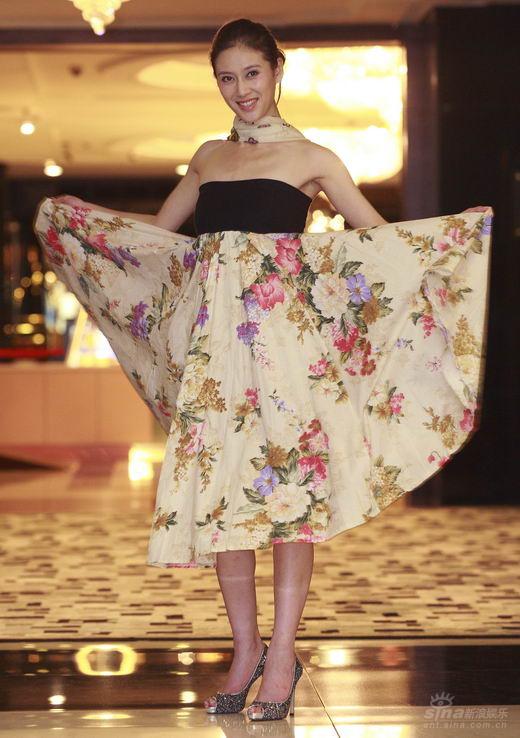 http://ent.sina.com.cn/s/m/p/2008-11-19 ... 6989.shtml
Actress Tao Hong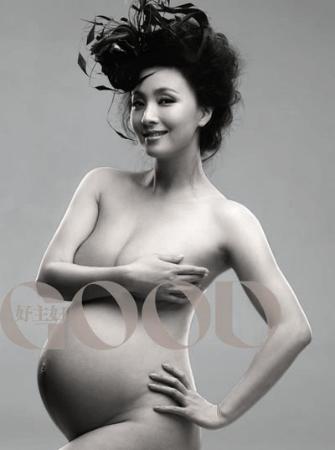 http://ent.sina.com.cn/s/m/p/2008-11-19 ... 7764.shtml
Stars gather for 15th anniversary of Hong Kong Performing Artistes Guild, many dressed in 60's retro garb
Andy Lau, Irene Wan Bik-Ha
Cecilia Yip, Alan Tam
Eric Tsang, Simon Yam
Lee Heung Kam, Shawn Yue
Michale Miu Kiu-Wai, Jamie Chik Mei-Chun, Kenny Bee
http://news.xinhuanet.com/ent/2008-11/1 ... 379261.htm
http://ent.qq.com/a/20081119/000042.htm
Sony Pictures poised to be first studio to distribute Blu-Ray in China
http://varietyasiaonline.com/content/view/7517/1/
Chinese Pirates Crack Blu-ray Encryption
http://www.dmwmedia.com/news/2008/11/18 ... encryption
"The Code" (Japan)
http://varietyasiaonline.com/content/view/7524/1/
"The Shonen Merikensack" (Japan)
The rediscovery of a punk rock band leads to comeback tours
http://varietyasiaonline.com/content/view/7523/1/
"Still Life" Captures A China Hurtling Toward The Future With One Foot In The Past
http://www.citypaper.com/film/review.asp?rid=14157
I spy: Stephen Chow out and about with female students
Without longtime girlfriend Yu Man-Fung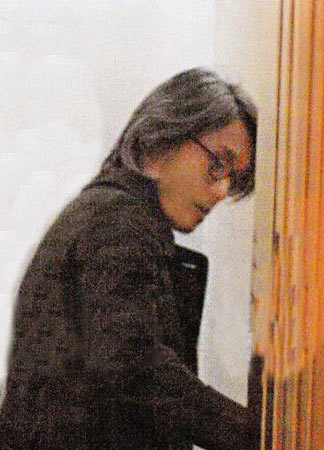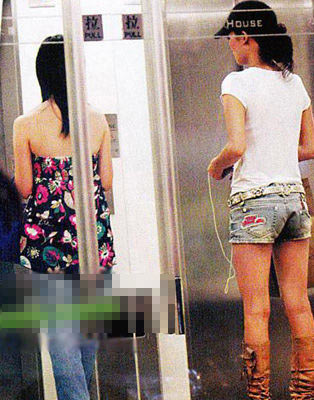 http://ent.sina.com.cn/s/h/2008-11-19/15182257534.shtml
Harlem Yu: Singer wants cheating wife to shut up or come home
http://justwoman.asiaone.com/Just%2BWom ... 01798.html
He waited 40 years for win
Veteran actor Ha Yu wins Best Actor Award at Hong Kong's Emmys
IT WAS a happy family affair for the TV families of Gam and Chung from Moonlight Resonance, the highest-rated TVB series ever in Hong Kong.
IT WAS a happy family affair for the TV families of Gam and Chung from Moonlight Resonance, the highest-rated TVB series ever in Hong Kong.
The 40-episode drama garnered 18 nominations in 15 categories at TVB 41st Anniversary Awards, before finally winning six trophies.
Seen as Hong Kong's answer to the Emmys, the awards ceremony honours the best in television where the winners are voted by a panel of judges.
Moonlight Resonance - available for rent at all Scorpio East authorised outlets in Singapore - is the successful sequel to last year's hit drama, Heart Of Greed (recently aired on StarHub Cable TV).
The show, anchoring on a confectionery business, tells of how the benevolent Chung Siu Hor (Louise Lee) tries to keep her family together after best friend Yan Hung (Michelle Yim) steals her husband Gam Tai Jo (Ha Yu).
'Papa' Ha Yu pipped his onscreen son (Raymond Lam) to the Best Actor award on Saturday night.
Before announcing the winner, Louise - who was last year's Best Actress for Heart Of Greed - told the audience at TVB City: 'This is really so difficult. One is my 'husband', the other is my 'son', both are equally important to me.'
And in her excitement to offer a piece of tissue paper to the teary eventual winner, Louise left the award on the podium, prompting Ha Yu to ask: 'Are you not going to present me the award?'
It was a poignant moment for the 63-year-old veteran, who said in his acceptance speech: 'I've waited 40 years (for this award), finally I get it today.
'I didn't win last year but I persisted, because as long as I don't leave this industry, there will always be a chance (for me).'
Ha Yu was Best Actor nominee last year for his role in Heart Of Greed, but lost to another onscreen son, played by Moses Chan.
The forthright actor had earlier spoken of his desire to be crowned the TV king to Singapore reporters hours before the ceremony.
He also made it clear to the audience that he intended to continue acting.
Key milestone
'This award marks a key milestone in my career and not the end. It's but one of my many goals in life,' he said to resounding applause.
Borrowing one of the many popular lines from Moonlight Resonance, he switched to Mandarin and said: 'You say I can make it, I will make it. You say I won't make it, then I won't make it. I thank everyone who tells me I can make it.'
Raymond, 28, had to contend with being voted Best-liked Male Character for his role as the goody-two-shoes Gam Wing Ho.
He had earlier drawn flak for resorting to various tactics to secure his chances of winning Best Actor, such as using his hand to wipe off Ha Yu's dripping mucus - which was unscripted - in one emotional scene.
The paparazzi also snapped photos of Raymond going out for dinner with TVB management executive Virginia Lok and accused him of pandering to her.
Speaking to reporters later, Raymond said: 'I didn't win the coveted award, so this has proven that all the media reports were false.'
He added: 'I don't mind the loss and I don't think I was a failure... there'll be many more opportunities.'
Taking home the Best Actress award was another veteran, Michelle Yim, who played a scheming woman in the show.
Struggling to keep her tears in check, she said: 'I won't cry...I never dreamt that I would become the most-hated person in Hong Kong in 2008.'
Michelle, 52, spoke of how she had begun her career in her teens and of her joy for the recognition now: 'I will continue to play every role well and I hope, one day, when I'm playing a grandmother, I can still win this.'
But clearly, the most popular winner of the night was comedy actor Wayne Lai.
In The Gentle Crackdown II, he plays dual roles - a corrupt official and his upright brother, a legal adviser.
When he was named Best Supporting Actor, his colleagues seated on stage with him stood up to congratulate him.
Wayne, 44, said: 'I've always been nominated, but I've also always gone home empty-handed. I'm really happy to be given this honour.'
http://newpaper.asia1.com.sg/show/story ... 09,00.html
?
Ha Yu: 'It's a joke to claim I don't want to win'
HE has always been known to speak his mind.
HE has always been known to speak his mind.
And veteran actor Ha Yu did just that when he was earlier asked for his thoughts on being nominated as Best Actor at this year's TVB Anniversary Awards.
When he met Singapore reporters hours before the ceremony, he rather prophetically repeated his desire to be named TV king.
Known also for keeping a low-profile, Ha Yu explained why he was more vocal this year.
He said: 'The truth is, all these years, no one has ever asked me if I would like to win the award.
'So naturally, I can't go around saying I want to win.'
Incidentally, the focus this year had shifted to the Best Actor category - unlike in the past where the Best Actress nominees would hog the headlines.
Ha Yu said: 'If not for that, I don't think the reporters would even bother with me. They would probably interview someone else.'
And since he was given the chance, he saw no reason to hide how he truly felt.
HIGHEST ACCOLADE
He said: 'Everyone was saying, 'I don't mind if I win or not, I'm just happy to be nominated'.
'But I openly declared I minded. I was nominated, so, of course I would want to win. And today, if you ask the rest, they will say the same thing too.'
Ha Yu added that while people may view the various awards differently, it was a case of the company giving the recognition to the nominees.
He said: 'I've worked hard for the past 40 years, so it's a joke to claim that I don't want to be recognised.
'And if I can be given the highest accolade, then it means the years have not been in vain.'
Ha Yu also felt that it was not right to compare fellow Best Actor nominee and co-star Raymond Lam and him on the same level.
He said: 'Raymond is like ice-cream and I am a chicken thigh. The young man has worked just as hard and he, too, has a chance of winning.
'So do all the other nominees. But there's just one award, I don't know who will Lady Luck favour tonight.
'If you ask me, yes, of course I would want it to be me. But if it does not happen, then life still goes on, and I would still continue with my work.'
http://newpaper.asia1.com.sg/show/story ... 26,00.html
?
http://justwoman.asiaone.com/Just%2BWom ... 01767.html
Chinese Man Designs Bush Poker Cards
http://english.cri.cn/2946/2008/11/19/1781s425321.htm
Hong Kong: 100,000 jobs on the line
http://www.thestandard.com.hk/news_deta ... 81119&fc=4