Stars Arrive for "Golden Horse" Awards
http://english.cri.cn/3086/2008/12/06/1321s430462.htm
Golden Horse Awards Live...(via live blog Varietyasiaonline.com)(results so far, roughly)
Best Documentary - Up the Yangtze
Best Original Screenplay - Winds of September
Best Art Direction - Zhao Si Hao for PARKING
Best Makeup and Costume - CANDY RAIN!
BEST VISUAL EFFECTS - THE WARLORDS
BEST SOUND EFFECTS - Steve Burgess for MISSING
BEST CINEMATOGRAPHY - Cheng Chor Keung, for Ocean Flame
BEST SUPPORTING ACTRESS - Mei Fang ORZ BOYZ
Best Supporting Actor - Ma Ju-lung for CAPE NO.7
BEST ORIGINAL FILM SCORE - CAPE NO.7
BEST ORIGINAL FILM SONG - Cape No. 7
BEST EDITING - CONNECTED
Best Newcomer - Jiang Suming HOPSCOTCH
Best Adapted Screenplay - Liu Heng for THE ASSEMBLY
Brigitte Lin and Ang Lee:
Lin, "Our eyes and hearts are always with Taiwan, no matter where we are, we care about what is happenning in Taiwan, and its cinema.."
Lee Ang, "I'm not so noble. I just came back so that I could meet you."

Outstanding Taiwanese Filmmaker of the Year - Wei Te-Sheng "Cape No.7"
Outstanding Taiwanese Film of the Year - Cape No.7
Variety (Marcus Lim):
...of course, the Taiwanese love a party so much, they are not going to let this ceremony end.
We are 15 minutes to our fourth hour, and they are starting a video clip on the history of Taiwan cinema. Good lord!
10:49 And a rock performance by the lead cast of Cape No.7
10:50 All I'm saying is, I would like to get some dinner before 12, is all...
10:55 The cast of "cape No.7" is going to recreate the final scene of the film on stage. All 6 of them
10:55 And with the entire auditorium alight with glow in the dark green sticks
Best Leading Actor - Zhang Hanyu THE ASSEMBLY
Best Leading Actress - Prudence Lau Mei-guan - True Women For Sale
11:23 John Woo and Zhou Xun are on stage presenting the award for Best Director
Best Director - Peter Chan for The Warlords
:!:
Best Feature Film - The Warlords
:!:

V:
11:39 Finally, the awards that do matter have gone to The Warlords!
11:39 Peter Lam from Media Asia is speaking
11:40 He's hoping that the results for Cape and Warlords means that there will be more co-productions between HK and Taiwan
11:40 China Film Group,
11:40 "This is a co-production that involved, at its greatest, over 9000 workers."
11:40 Peter Chan, "Thank you all, very very much!"
11:41 And we are done!
11:41 This year's celebration of Chinese cinema is now at an end, and we hope you've enjoyed Variety's live coverage of the festivities, however long they may have been!
11:41 And remember, go, buy your copy of "Cape No.7" and "The Warlords"!
11:42 Good night folks!
http://varietyasiaonline.com/content/view/7636/1/
Stars gather in Taiwan for film fest
http://showbizandstyle.inquirer.net/bre ... -film-fest
Taiwan's 'Cape' hits red tape
Mainland Chinese authorities delay Jan. release
http://www.variety.com/article/VR111799 ... =2523&cs=1
Hayao Miyazaki's feelings mixed on nostalgia
http://www.yomiuri.co.jp/dy/features/ar ... Y14103.htm
Nicholas Tse & Nick Cheung Lose Themselves in Roles
http://asianfanatics.net/forum/THEY-LOS ... 06094.html
http://newpaper.asia1.com.sg/show/story ... 33,00.html
Lady Cop Papa Crook opens Dec.24
http://asianfanatics.net/forum/-Lady-Co ... 06344.html
Eason Chan, Michelle Ye
http://michelle-ye.com/bulletin_details ... 8&cat_id=2
(more)
Looking For A Star to open on first day of CNY,
http://asianfanatics.net/forum/Looking- ... 06046.html
http://ent.qq.com/a/20081205/000139.htm
Zhao Wei, Zhou Xun at Painted Skin press conference in Taipei
http://ent.qq.com/a/20081205/000167.htm
Taiwan idol film Miss No Good
Rainie Yang and Wilber Pan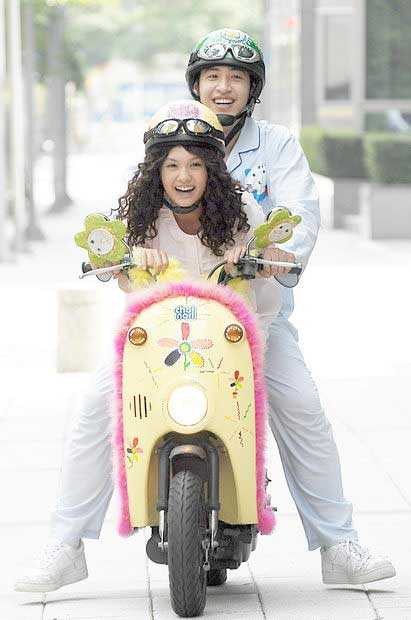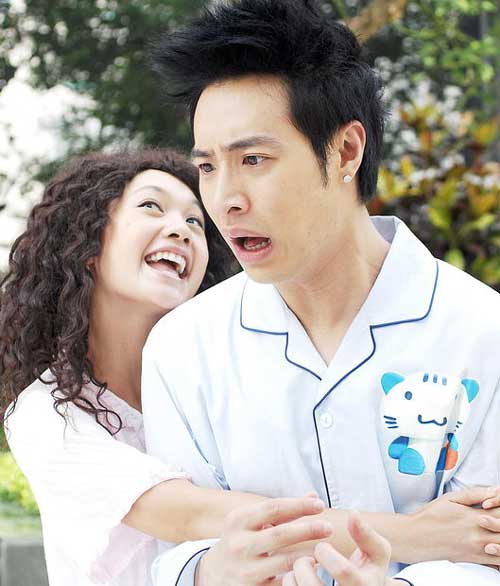 http://ent.sina.com.cn/v/h/f/blxhua/index.html
Carina Lau in Shanghai
http://simg.sina.com.hk/cp/0/0033/0305/2/p.jpg
http://ent.sina.com.hk/cgi-bin/nw/show. ... 778/1.html
At Christmas lighting ceremony (hungry or eating for two?)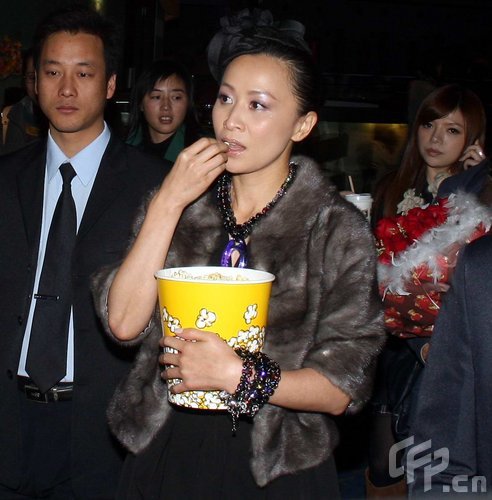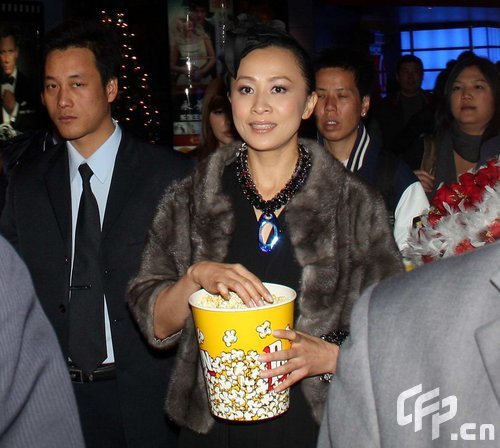 http://ent.sina.com.cn/s/h/p/2008-12-06 ... 2232.shtml
Tsui Hark and Zhang Yuqi attend (Sylvia Chang and) Joe Cheng's Play
http://cfensi.wordpress.com/2008/12/05/ ... engs-play/
Gillian Cheung went to Sichuan Again
http://cfensi.wordpress.com/2008/12/05/ ... uan-again/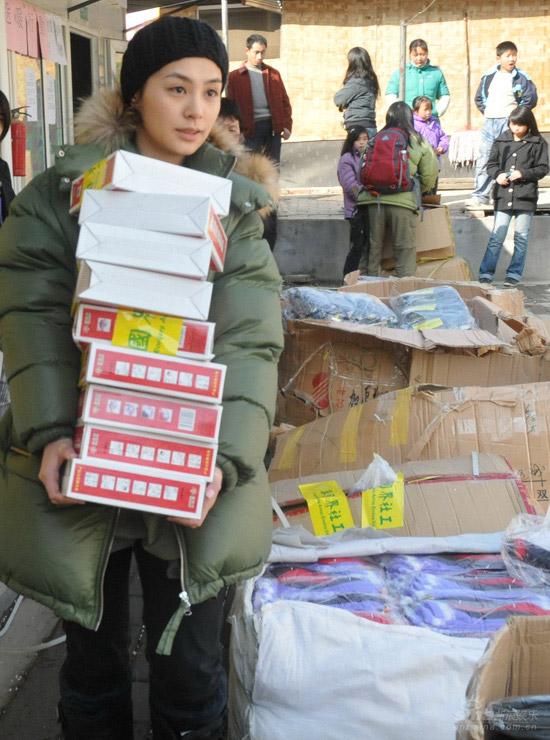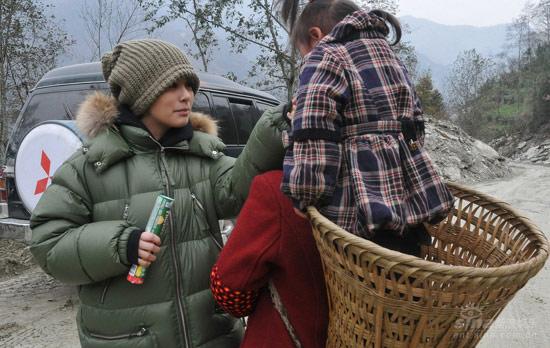 http://ent.sina.com.cn/s/h/2008-12-05/20142281961.shtml
Chinese Musicians Make Breakthroughs with Grammy Nods
http://english.cri.cn/3086/2008/12/06/1722s430461.htm
Oriental Daily vs Apple Daily
http://www.zonaeuropa.com/200812a.brief.htm#008
CBA Players Suspended for After-game Attack
http://english.cri.cn/2886/2008/12/06/1461s430317.htm
Girl chops off her finger to prove her innocence
http://www.danwei.org/front_page_of_the ... finger.php
Panda-looking Dog Catches Eyes in Wuhan
http://english.cri.cn/2946/2008/12/05/195s430152.htm
Liu Xiang Foot Surgery Successful
http://english.cri.cn/2886/2008/12/06/2021s430319.htm
New Study Released on Chinese Americans
http://cbs5.com/localwire/22.0.html?typ ... ICAN-bagm-